RAW TALES GIVES READERS AN INSIGHT LOOK INTO VEGAN COMPANIES AND THE INDIVIDUALS BEHIND THE BRAND. WE ASKED OUR FEATURES TO BE RAW AND TRANSPARENT IN SHARING THEIR CHALLENGES, SUCCESS, AND THE PASSION THAT CONTINUES TO DRIVE THEIR BUSINESS.
We would gladly like to introduce Marsha, the owner of The Natural Mixologist.
WHEN DID YOU BECOME VEGAN?
I'm actually not a vegan but, my business is. I have been gluten-free, because of medical reasons, since 2002. So, way before it was cool. This led me to be hypervigilant with food. Before gf, vegan, or non-GMO labeling, you had to read every single product that you picked up off the shelf and have your phone in the other hand to look up the ingredients. So, I just became ultra-aware of what was being used in the food and drinks that were being sold. This parlayed into extensive research into understanding hidden ingredients and hidden processes in the food that we consume regularly. I understand that with all life's demands, it is not possible for everyone to research every item they purchase.
WHAT INSPIRED YOU TO START THE NATURAL MIXOLOGIST?
What inspired me to start my company was a real desire to show people how they can be conscientious when they're having cocktails. The farm to table movement really inspired me, and I have always been health focused. I would see so many people eat incredibly high-quality food, but then order some terrible drink from a bar. Guests just didn't translate that conscientiousness into how they thought about cocktails. As if because they were having alcohol, and since that's 'bad' then all thoughts about health were thrown out the window. I'm not saying that alcohol is healthy for you. But rather, if you do choose to have a cocktail, have the best one possible. Made with the best ingredients and is thoughtfully crafted to include positive ingredients. Ingredients that are intentionally included to offset the negative effects of alcohol.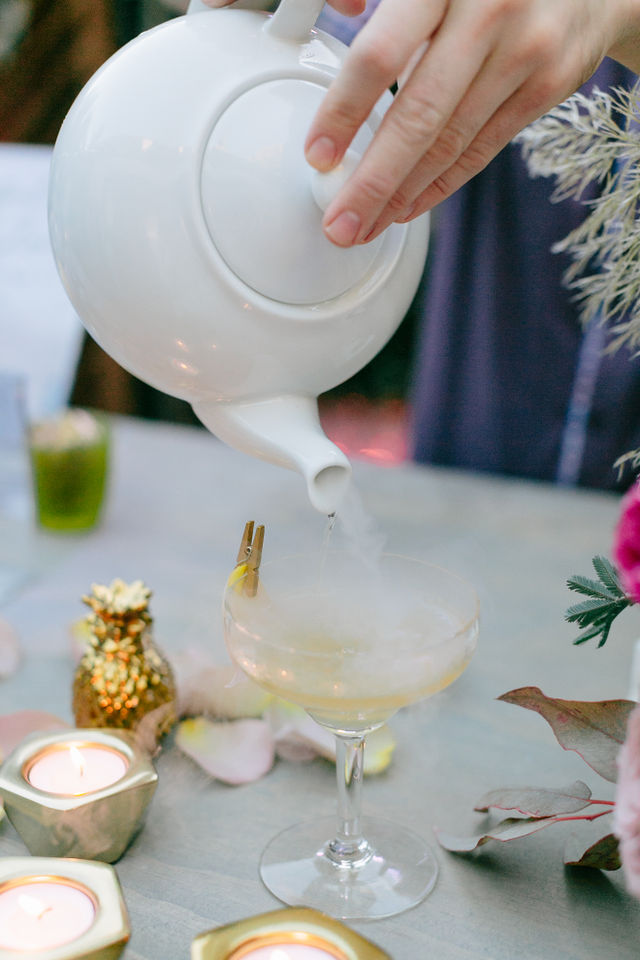 WHAT PRODUCTS & SERVICES DO YOU OFFER?
The Natural Mixologist is a custom cocktail catering service, that also has cocktail making classes. These classes are interactive and hands-on. Right now we are hosting Video / Virtual classes. We love weddings and bachelor/bachelorette parties. But equally host events for our corporate clients.
HOW CAN OUR READERS USE YOUR SERVICE WHEN PLANNING THEIR NEXT EVENT?
We can create an exciting and interactive cocktail program for your event. While our drinks are vegan, gf, and non-GMO, we also use molecular techniques to make the drinks a real wow and memorable part of any occasion. Cocktails that are not only delicious but also add to the theme of your event. All events are completely customized so that what we bring – or what we deliver during lock-down – is uniquely crafted to engage your guests and enhance your event.
WHERE DO YOU FIND YOUR INSPIRATION?
My Great Grandmother was the initial source of my inspiration. At the age of 4, she was teaching me how to cook traditional northern Italian dishes. While standing on a stool to reach the stove, I was making tomato sauce and scoring gnocchi. This lit a fire in me to love food. To me, cocktails are food. They are made of the same things we put on our plates. And are always enhanced by using the best quality ingredients. Last year I was fortunate enough to book a client in Chicago and got to visit Alinea. What a game-changer. Forward-looking food adventurists are such an inspiration. But so is the Peruvian farmer who grows hundreds of types of potatoes. Where we see maybe 3 options in our grocery stores. There are so many incredible ingredients available, and finding ways to use the whole product drives me.
WHAT HAS BEEN THE CHALLENGE WITH HAVING A VEGAN COMPANY?
Having a loud enough voice to reach clients. As soon as I speak about what our values are, clients love and embrace it. The challenge has been reaching more potential clients. The second factor is in the details. As distillers and spirit producers do not have to release their ingredients or processes, it can be challenging to find out what is in that bottle.
HOW DID YOU OVERCOME THIS CHALLENGE?
Lots of networking. I try to find people who are in the events industry to introduce them to our unique approach. Secondly, being based in LA is a huge advantage with regard to meeting industry experts. LA is one of the largest markets for cocktails and therefore alcohol sales. And as such, I can speak directly to spirit ambassadors who can tell me things regarding distillation and bottling, that are not on the label or website. As an example, Buffalo Trace Distillery only uses non-GMO corn. This fact is not widely known or publicized. And I met a paper products manufacturer who told me that they were using bees wax to make their paper straws more resilient. And that they were not putting this info on their products!
Whether you choose to use a beeswax lined straw is up to you. But I think that you should be able to know exactly what is in the things you buy & consume.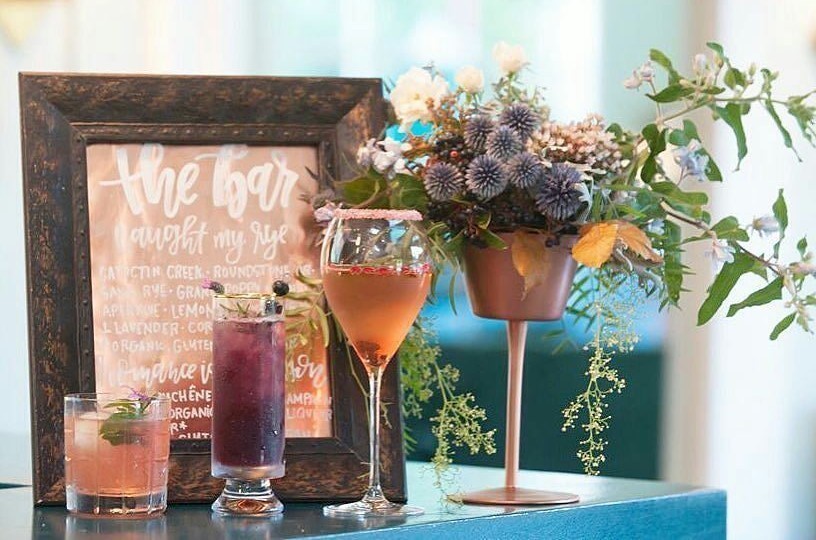 WHAT DOES SUCCESS LOOK LIKE FOR THE NATURAL MIXOLOGIST?
Helping people see how they can contentiously consume cocktails while being confident about what is in their drink. And how delicious natural cocktails can be!
IN ONE SENTENCE, WHAT WOULD YOU TELL AN ASPIRING VEGAN ENTREPRENEUR?
Love what you do, find your tribe, work hard, be passionate, learn the rules, and success will come.
WHAT WAS YOUR MOST MEMORABLE CUSTOMER EXPERIENCE?
It is such a privilege to be part of people's special days and memorable occasions! Seeing a guest's eyes light up when you create a drink like nothing they have ever seen before, is so special.
One amazing event was for Google where we created a 'Mood Bar'. The colors associated with Google were ascribed emotions. For example, red was for energetic, active, driven, whereas yellow was calm, thoughtful, creative, etc. Guests would identify a color then, approach the 'cocktail whisperer' (myself) and I would create a custom recipe for them on a 'prescription pad' which was handed off to the bartender who made their special, one of a kind drink. It was so much fun. Each guest had a different drink. And it encouraged guests to chat about their own special creation.